Follow the IYCr2014 activities on
Facebook
---
Latest news
---
Diving into the heart of the molecules of life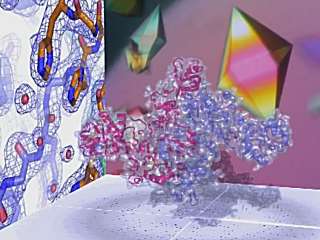 The video Diving into the heart of the molecules of life, prepared by researchers at the Institut de Biologie Moléculaire et Cellulaire, Strasbourg, France, and available from YouTube in both English and French language versions, provides a detailed and informative introduction to the practice of protein crystallography. Colleagues are invited to prepare versions of this video in other languages.
---
Australian commemorative coin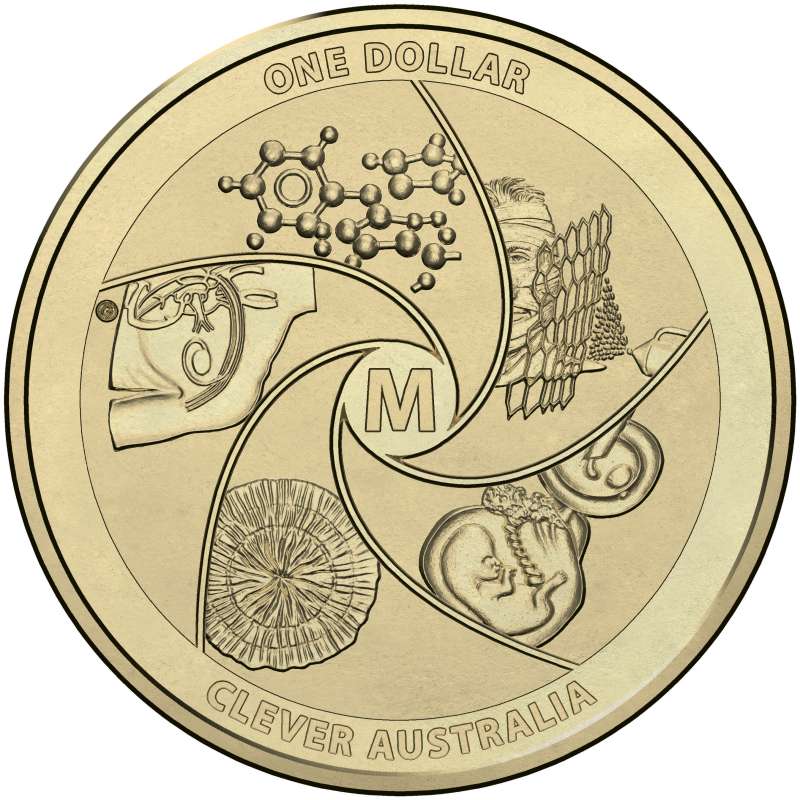 To mark the UNESCO International Year of Crystallography, the Royal Australian Mint has produced a great coin with a focus on crystallography! We have developed a coin series entitled Clever Australia – A Nation of great inventors, marking significant inventions that Australians have invented. The first coin in the series is called Medi-mazing, celebrating medical marvels. It celebrates the great development of X-ray crystallography, and it also features the pacemaker, penicillin, IVF embryo freezing and spray-on skin for burns victims. You can view the coin here on the Australian Mint eShop: https://eshop.ramint.gov.au/2014-1-Medi-mazing-Coin/310586.aspx
In celebration of Australia's National Science Week, we are going to be embarking on a social media promotional program next week focused on the inventions featured on the coin and will be sure to tag IYCr2014!
Michelle Nakamura
Marketing & Communications Manager
Royal Australian Mint
---
Crystallography in everyday life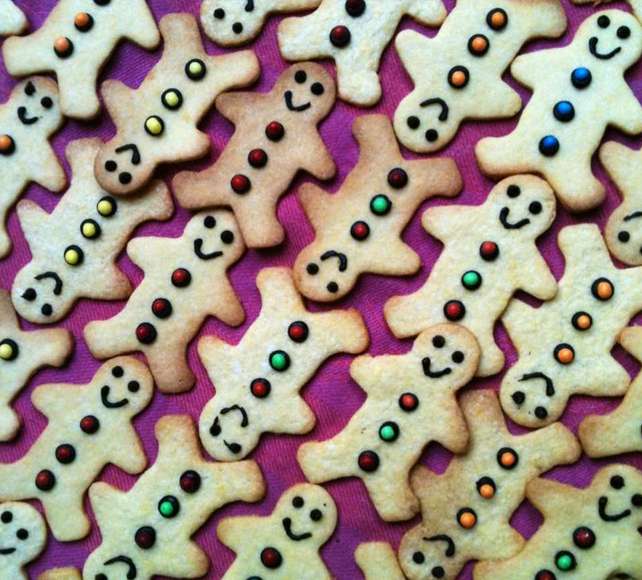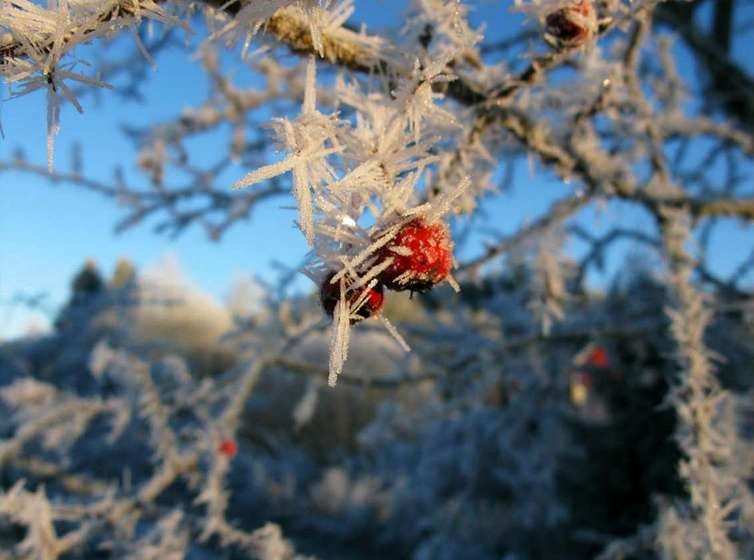 The winning entries in the Agilent/IUCr photo competition Crystallography in Everyday Life were announced at the IUCr Congress in Montreal. Two USD 1000 travel bursaries were awarded to: Mélanie Meyer for her witty image When baking meets crystallography; and Jens Preben Morth for IceRowan, showing ice crystals forming on rowan berries. These, along with the most notable other submissions from the 254 entries received for the competition, can be seen in a special section of the the IYCr2014 website.
---
Commemorative medal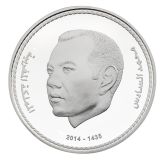 H. M. Mohammed VI
King of Morocco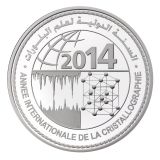 Following a proposal by Morocco and the subsequent proclamation by the United Nations of 2014 as the International Year of Crystallography, the National Central Bank of Morocco, Bank Al-Maghrib, has engraved a commemorative silver medal which was released on 7 August 2014.
---
Prosit !


Cristalizado, the wine of the International Year of Crystallography 2014, has been created by Carrau wineries and Professors Francisco Carrau and Eduardo Boido of the Facultad de Química, Universidad de la República in Montevideo (Uruguay).
This Tannat Rosé wine has been processed in such a way that small natural crystals of potassium bitartrate (a natural component of grapes and wine) were allowed to form in the bottle.
---
1st Crystallography Olympiad held in Poland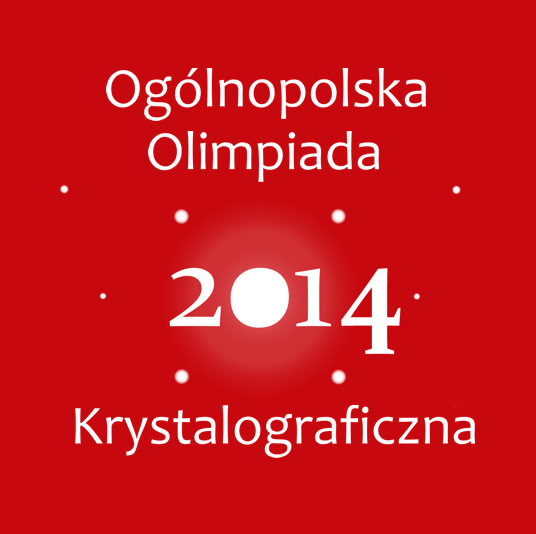 To celebrate IYCr2014 and to accentuate a series of important anniversaries, including "The Jan Czochralski Year 2013", the Committee of Crystallography in Poland has organized the 1st National Crystallography Olympiad.
The Finals were held in Wroclaw on June 25, 2014, in connection with the Annual Polish Crystallographic Meeting ("Crystallographic Conversations").
---
Live from Montevideo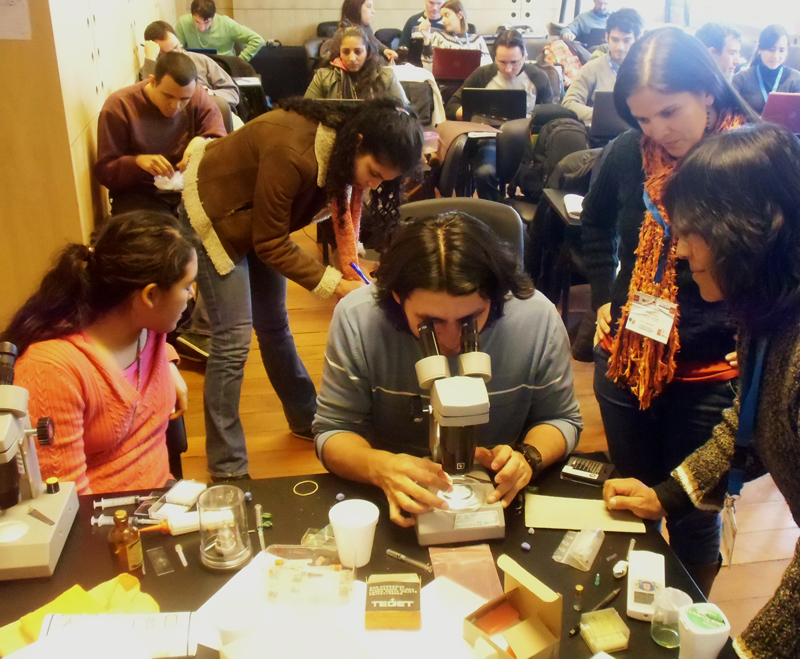 Twenty students and six lecturers are attending the IUCr-UNESCO OpenLab Uruguay, organized in partnership with Bruker.
The OpenLab is being held at the Facultad de Química, Universidad de la República, Montevideo. It started on Wednesday 23 July with lectures on symmetry, space groups, International Table for Crystallography and X-ray diffraction, and hands-on session on crystal mounting and single-crystal XRD. More lectures and tutorials are scheduled until Thursday 31 July. Lecturers are Leopoldo Suescun (chair of the organizing committee), Ricardo Faccio and Alvaro W. Mombrú from local university, Javier Ellena from USP-Sao Carlos, Sao Paulo, Brasil, together with Bruce Noll (Bruker) and Claude Lecomte (IUCr).
---
A little dictionary of crystallography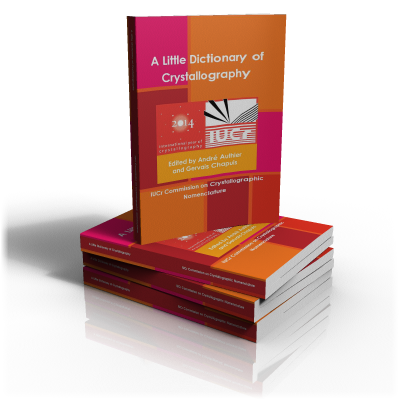 A paperback edition of the Online Dictionary of Crystallography has been released and will be available at the IUCr booth in Montreal at the special price of 16 CAD (11 EUR, 9 GBP). To reserve your copy for collection at the Congress, please send us an email (reservedict@iucr.org).
The book is produced by the IUCr Commission on Crystallographic Nomenclature as a contribution to the outreach activities of IYCr2014, and is edited by André Authier and Gervais Chapuis.