Follow the IYCr2014 activities on
Facebook
---
Latest news
---
Prosit !


Cristalizado, the wine of the International Year of Crystallography 2014, has been created by Carrau wineries and Professors Francisco Carrau and Eduardo Boido of the Facultad de Química, Universidad de la República in Montevideo (Uruguay).
This Tannat Rosé wine has been processed in such a way that small natural crystals of potassium bitartrate (a natural component of grapes and wine) were allowed to form in the bottle.
---
1st Crystallography Olympiad held in Poland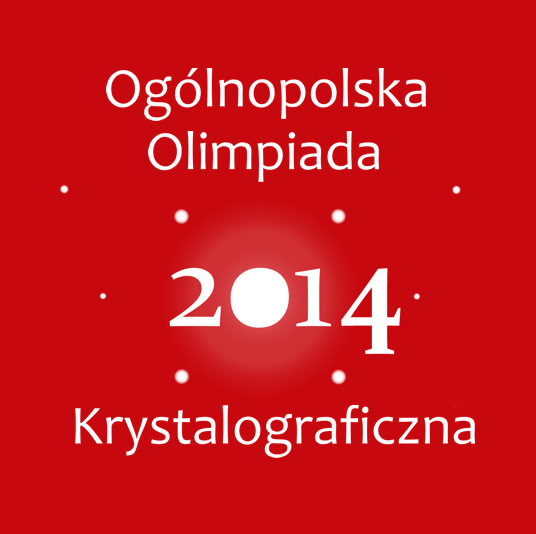 To celebrate IYCr2014 and to accentuate a series of important anniversaries, including "The Jan Czochralski Year 2013", the Committee of Crystallography in Poland has organized the 1st National Crystallography Olympiad.
The Finals were held in Wroclaw on June 25, 2014, in connection with the Annual Polish Crystallographic Meeting ("Crystallographic Conversations").
---
Live from Montevideo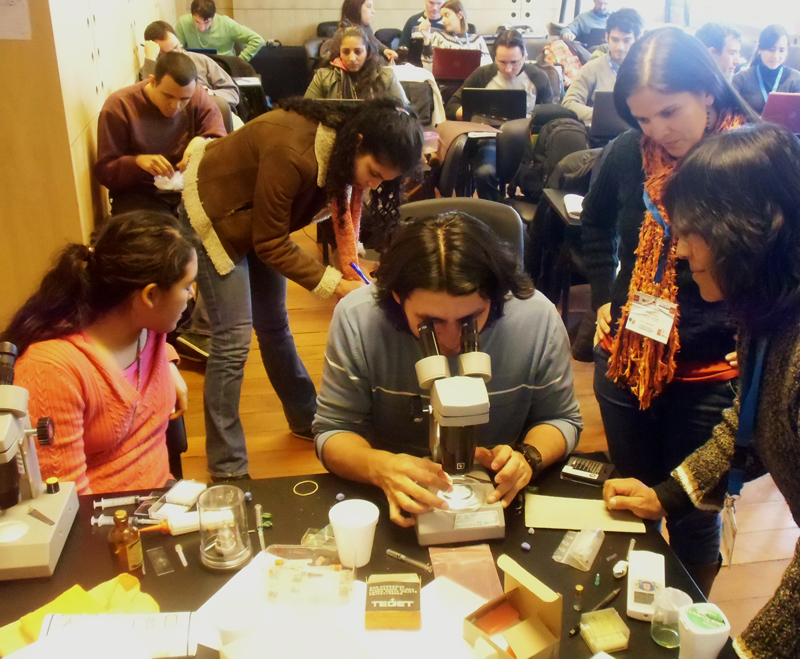 Twenty students and six lecturers are attending the IUCr-UNESCO OpenLab Uruguay, organized in partnership with Bruker.
The OpenLab is being held at the Facultad de Química, Universidad de la República, Montevideo. It started on Wednesday 23 July with lectures on symmetry, space groups, International Table for Crystallography and X-ray diffraction, and hands-on session on crystal mounting and single-crystal XRD. More lectures and tutorials are scheduled until Thursday 31 July. Lecturers are Leopoldo Suescun (chair of the organizing committee), Ricardo Faccio and Alvaro W. Mombrú from local university, Javier Ellena from USP-Sao Carlos, Sao Paulo, Brasil, together with Bruce Noll (Bruker) and Claude Lecomte (IUCr).
---
A little dictionary of crystallography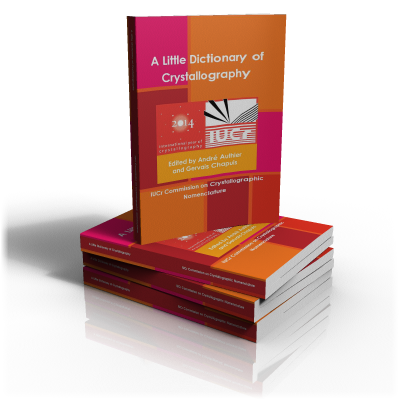 A paperback edition of the Online Dictionary of Crystallography has been released and will be available at the IUCr booth in Montreal at the special price of 16 CAD (11 EUR, 9 GBP). To reserve your copy for collection at the Congress, please send us an email (reservedict@iucr.org).
The book is produced by the IUCr Commission on Crystallographic Nomenclature as a contribution to the outreach activities of IYCr2014, and is edited by André Authier and Gervais Chapuis.
---
Five stamps from Portugal correos commemorate IYCr2014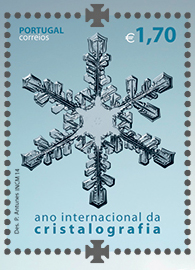 The Portugal correos has released the issue "Ano Internacional da Cristalografia", consisting of five stamps and a souvenir sheet, which illustrate crystallography in the areas of geology, physics, mathematics, chemistry and biology.
Visit the Postage stamps web page to see the entire collection of stamps commemorating IYCr2014.
---
IYCr2014 activities in Poland
All recent initiatives to commemorate IYCr2014 in Poland were very successful and arose great interest and attention. Read the reports by Dr Alicja Rafalska-Lasocha and see the photo galleries of
---
Nature Milestones in Crystallography released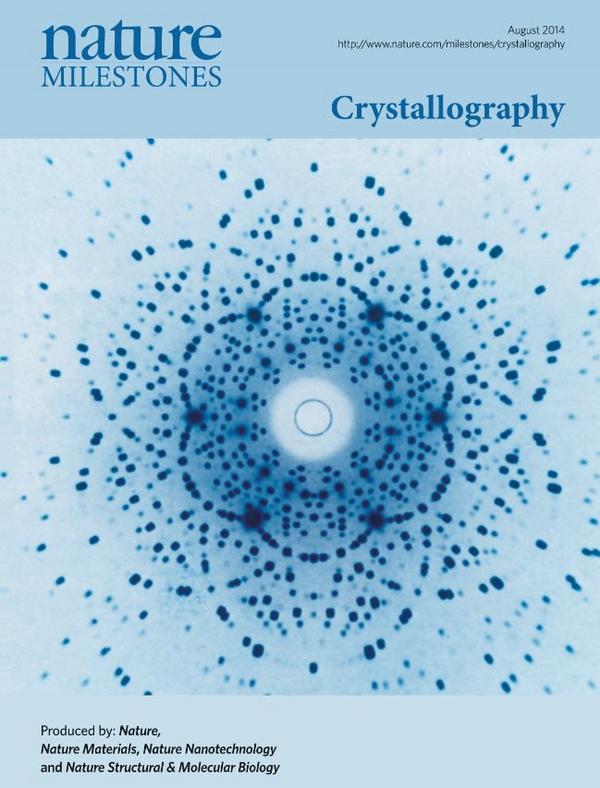 The Milestones are a series of specially written articles, published by Nature Publishing Group, highlighting the most influential developments towards understanding and using fundamental properties of light and its basic units, photons.
Nature Milestones in Crystallography also includes a Collection of relevant articles, an online-only Library of papers and reviews from Nature Publishing Group and a milestones timeline. Moreover, two articles from the International Union of Crystallography describe the role of the Union and its journals for the crystallographic community and the activities and long-term objectives for the International Year of Crystallography.
---
Urdu version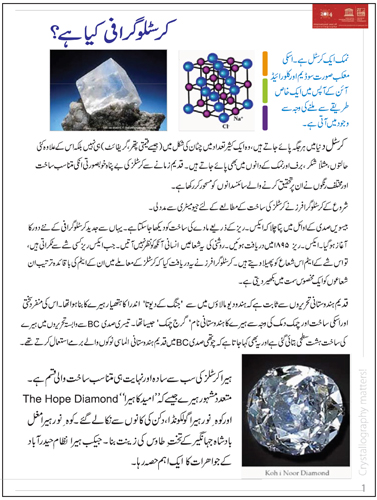 The IYCr2014 brochure "Crystallography matters!" is now available in Urdu language, thanks to the translation work done by Dr Sammer Yousuf (Karachi, Pakistan) and Dr Niyaz A. Mir (Bangalore, India).
Download the brochure in any of the sixteen languages now available at the Promotional material page and distribute it to your community. If you would like to volunteer to translate the text of this booklet into your own language, please contact iycr2014@iucr.org.